Bio
For many years I have been steadily involved with the vase and vessel form. Inspiration comes from a vast history of world ceramics. From very early on to our present times, Greek, Roman, Chinese vessels, Art Deco and African artifacts have all contributed to my pottery and designs. Nature's textures such as tree bark, plants, rocks, minerals and the colors of earth now inform and influence my work.
Recent new vessels are being hand-built using various slab-constructed techniques or they are thrown on the potters wheel. The pieces incorporate colored clay slips that are brushed on for first firing and then glazes are brushed, poured or glaze trailed on in several layers over the form. Pieces are fired once or multiple times in the kiln to achieve varied and different glazed effects.
The results can be rugged looking with crackled dry glazes or a bronze and black metallic. Using the minerals copper, manganese and iron oxide to achieve this on some of the pieces gives color with depth, a textured surface and sometimes a sparkle and shine to this new work.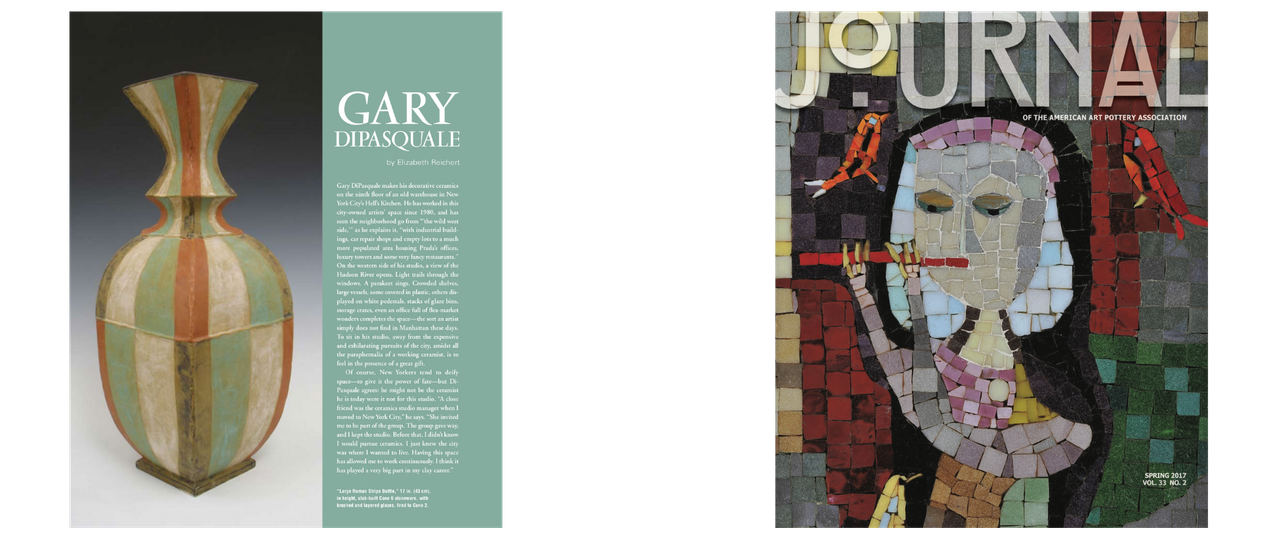 Ceramics Monthly Gary DiPasquale Journal American Pottery Chelsea Passage